The recently exposed plan to bring one or more additional slaughterhouses to Sioux Falls disappointed many in the community. Apparently, our hopes and aspirations for our city are very different than the elected officials and development officers who encouraged this direction.
Gloomy Vision of Our Future
I am a fourth generation Sioux Falls resident, with grandkids living in town. For me, quality of life in Sioux Falls should be the most important priority when evaluating growth opportunities. After all, not all growth is good growth. While that's not a novel concept, it appears necessary to say at this point.
I am surprised that some city and state leaders, as well as economic development officials, think bringing more slaughterhouses to town is a good idea. They have reportedly been working behind the scenes for years to accomplish this. It suggests to me that they have a pessimistic view of the future of Sioux Falls.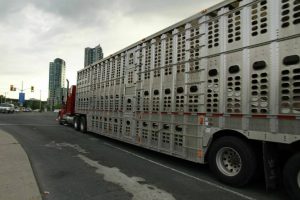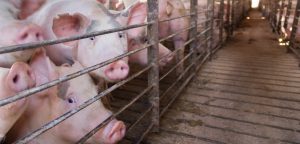 Slaughterhouses are a horrible fit for our community. Affordable housing and workforce availability are already huge concerns. The idea of adding lots of difficult, low-paying, low-skill jobs, the type that have traditionally been a drag on our progress and success, makes no sense to me. And expanding the presence inside our city of an industry which has long caused pollution problems in our river and air makes no sense. I simply don't understand why we would want more of this in Sioux Falls.
Imagining a Better Sioux Falls in the Future
I have been involved in the creation of countless strategic plans for organizations and groups in Sioux Falls and elsewhere. That experience has taught me the incredible power of an inspirational vision of the future. Organizations that imagine a better tomorrow, and take steps to head there, often end up successful. Our city could too.
Unfortunately, it appears that some city and state leaders have not embraced a positive vision of the future of our community. I am thankful the voters in Sioux Falls are insisting on a chance to tell them they are wrong. They will get a chance in November to say no to more slaughterhouses. We want our city to continue to improve, and not head the other way. We can be much better than our leaders apparently think we can.
Here, for example, is a more inspirational vision of our future.
Sioux Falls 2032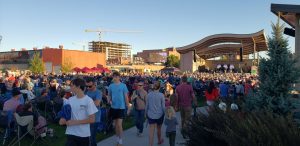 Sioux Falls has a good thing going. It is a great place to live, work and raise a family. It is a wonderful community with great potential to be even better.
Focus on Quality of Life – Recognizing that heavy industry which produces noise, air or water pollution has no place in our urban community, we will use zoning laws and other available tools to discourage that while encouraging positive growth.
Become One Sioux Falls – We will work to unify our metro area government into one city government, one school district and one county.
Increase Wages –We will strive to raise our median household income to the national average (we are currently 5% behind) by attracting higher paying jobs.
Reduce Poverty – We will significantly reduce the percentage of children in the Sioux Falls School System qualifying for free and reduced-price lunch.
Increase Teacher Salaries – We will pay our teachers at a rate comparable to at least the 40th place state in the US.
Expand Preschool Programs – We will significantly increase the percentage of kids attending preschool programs.
Enhance Downtown – We will devote more energy and resources toward making this centerpiece of our community even better for businesses, residents, workers and visitors.
Expand the Arts Community – Building on the success of the Pavilion, Levitt, Sculpture Walk and much more, we will continue to enhance our arts community.
Of course, this is only a partial list, and many other topics need to be covered. And the targets I picked are arbitrary. However, this list suggests the type of vision our community leaders could articulate.
Big Picture Planning
Granted, the city does a lot of planning. It has a parks plan, a capital spending plan, a downtown plan and much more. But I am not aware of any sort of comprehensive plan for our city with direct participation of the mayor and council.  In support of that, some council members and candidates have told me they wished they could be involved in that sort of big-picture, strategic planning. If there was such a plan, I doubt it would have included the phrase, "add more slaughterhouses".
These are some off the cuff ideas of what a more optimistic vision for our city might look like. They are just my ideas, and I am not proposing them to anyone. But I wish state and local elected officials supporting more slaughterhouses inside city limits would reevaluate their depressing visions for the future of our community. Sioux Falls is not a factory town, and it doesn't want to become one.