For nearly 30 years Sioux Falls has had a mayor-council form of city government. It has generally worked well. But someday community leaders may want to consider switching to the more popular council-manager system.
City Commission Had to Go
In the 1980s and early 90s, Sioux Falls had a city commission form of government that was not working well. The five-person elected commission divided city government into five separate fiefdoms controlled by five separate elected bosses. Dysfunction in city government caused persistent problems. City Hall could not speak with one voice to provide the leadership our community required.
In the early 1990s, the League of Women Voters studied alternative forms of municipal government. Their study suggested there were two good options available. One was the mayor-council form we have today. The other is the council-manager form of government.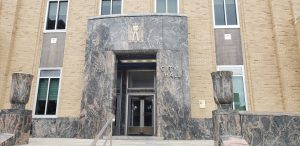 We Chose the Mayor-Council Option
A group of community leaders believed it was time to try to replace our broken city government with a better option. More than a dozen of us were involved in deciding between the two alternatives. It was a close call. We ultimately agreed to promote the mayor-council system. We passed petitions and got enough signatures to put the proposed change on the ballot for voters to decide.
I personally favored the mayor-council form of government for our city. My business background taught me the value of having a strong CEO run things. I considered the manager option to be potentially less robust and less likely to provide the leadership I felt our community was sorely lacking at the time. But times are different now.
At some point Sioux Falls should take a second look at changing to a city manager system.
The Change Worked Well
The change in city government has certainly worked well for Sioux Falls. South Dakota's #1 city has enjoyed a remarkable period of growth and success. But there are periodic stumbles as well.
Under the current system, the council sometimes get pushed into last minute approvals of half-baked projects like the ill-fated Village on the River which years later is still a large downtown eye sore. More recently, the council was rushed to approve a single bid project with a cost nearly double the estimates, the Unity Bridge on 6th street reconstruction. It was a vote some council members regretted the next day.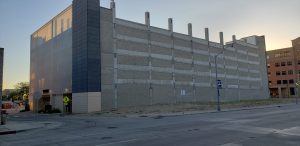 Council-Manager is Most Popular
The council-manager form of government is the most popular structure of local government in the US. New mayors have an agenda. A new mayor usually wants to do things differently and to make a difference. By contrast, the city manager system provides stability between administrations.
A council-manager system involves a professional city manager who is appointed by the council to oversee the administration of the city. The council serves as the legislative branch, and the mayor serves as a ceremonial figurehead. This system is more effective in larger cities like Sioux Falls where the administration is more complex and requires professional managment.
The elected city council members would represent their community and develop a long-range vision for its future. They would have the opportunity to focus on policy.
City Managers are Trained Professionals
City managers go through extensive education and training to qualify for their jobs. They are unelected and non-partisan. They have undergraduate and Master of Public Administration degrees. They know how government operations should function and are fully trained to get results. Sioux Falls would have no trouble attracting some of the nation's best candidates if it had a city manager opening to fill.
Elected mayors, on the other hand, must learn the job quickly, usually with no training or education in public administration.
Who Have We Elected?
Since 1994, Sioux Falls has had four mayors under this mayor-council form of government. All have been young to middle aged white males. None have had previous experience on the city council (although the first mayor, Hanson, served on the previous city commission). So far as I know, none had prior formal education in public administration. All were reelected for a second term.
The last two mayors we elected were financially successful, self-confident guys with backgrounds in marketing. I believe both were newcomers to politics. Neither was a Sioux Falls native. Both provided energetic and enthusiastic leadership to the community.
Nevertheless, some wonder if we would be better off if our city was run by someone with education and experience in public administration. That's a good question for our community leaders and voters to ponder.
I Favor Enhancing Our Current Model
I am not promoting this change. In my view, City Hall is not broken. The council-manager model is no panacea. The city manager cities I know of have had their challenges too.
But our city government could be better. That's why I am planning to propose some improvements to our charter to improve our current system. They involve separating the legislative and executive powers of city government. I hope the Charter Revision Commission is open to it.